As the world leader in providing aircraft engines, systems and avionics, GE is no stranger to delivering complex aerial solutions. Now, together with professional drone surveying specialists – Microdrones, GE is entering the professional UAV market with the launch of the GE industrial drone line. The pair will enter into a worldwide licensing partnership that will see Microdrones bring the GE industrial drone line to market globally.
As an international aerial mapping technology company, Microdrones delivers complete and reliable mapping systems specifically developed for precision agriculture, surveying, mining, construction, oil & gas industries. Microdrones already has UAVs addressing the needs of those in the agricultural sector. Here they demonstrate practical use of a drone to help grow and cultivate new varieties of crops more quickly:
An end-to-end LiDAR solution – the mdLIDAR1000LR drone
Microdrones has developed an end-to-end LiDAR solution combining a drone, a LiDAR payload and a fully integrated LiDAR processing and photogrammetry software workflow. The newest member of the GE industrial drone line, the mdLIDAR1000LR will empower users to create and maintain digital twins of their assets and project sites.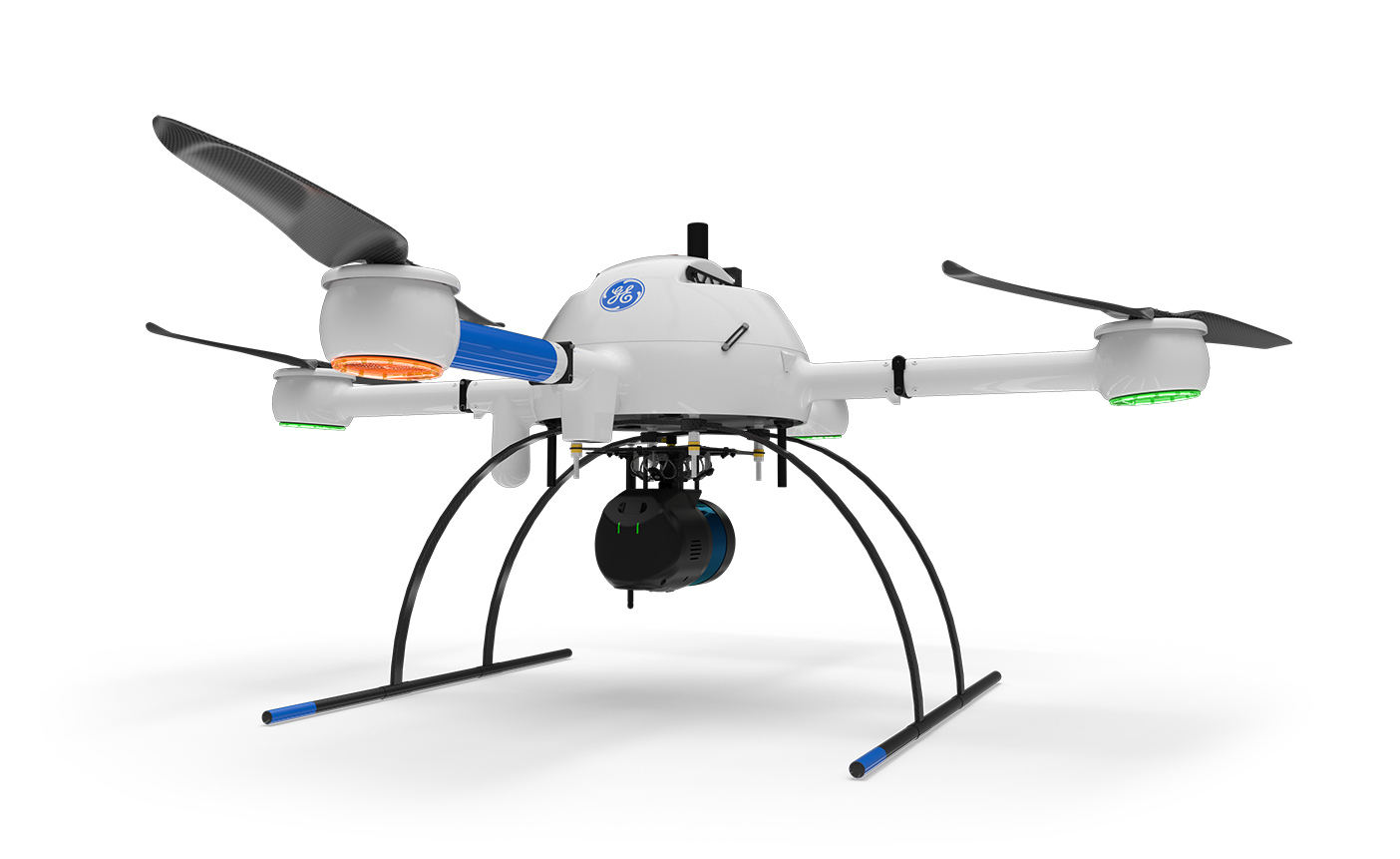 The mdLiDAR1000LR system also helps professionals collect data from a longer range, (especially helpful when working in steep or treacherous terrain) while covering more area per flight. All products that are part of the GE industrial drone line are equipped with improvements in flight efficiency, as well as enhanced safety features.
According to Microdrones CEO Vivien Heriard Dubreuil, "With an industrial focus, the GE industrial drone line is modular, expandable, upgradeable and simple to use in the production of high-quality geospatial data. This is a win for both GE and Microdrones, and most importantly our mutual customers."
Microdrones and GE
The partnership with GE will accelerate deployment of Microdrones survey equipment as an essential tool for the creation and maintenance of digital twins, digital terrain models, maps and other geospatial products. As part of its long-term commitment to Microdrones, GE has become an investor in the Microdrones parent company, mdGroup.
GE Licensing Senior Managing Director Thomas Buccellato said: "The GE industrial drone line is a powerful extension and fit for the GE brand worldwide. We can provide field proven inspection, surveying and geomatics technology that complements our key industrial segments. This is just the beginning of something very promising as we work with Microdrones to scale this up and offer a very powerful and trusted drone surveying solution to our industrial customers worldwide."
Microdrones already has engineering centres and manufacturing facilities in Germany, Canada, France, China and the United States, as well as a sales, support and distribution network spanning six continents. The GE industrial drone line is manufactured at the Microdrones facility in Siegen, Germany; systems will be sold across the network.