Japanese technology firm Kubota has invested in US start-up Bloomfield Robotics, Inc. a company that uses image analysis technology and artificial intelligence (AI) to assess plant growth and detect pests on grape vines, blueberries, and other orchard crops.
Bloomfield's cameras are mounted on farm vehicles to rapidly collect high-res images of individual plants as they are passed. Images are assessed for key crop growth indicators such as the colour, maturity, size of fruits (yield) and leaves.
AI processes and analyses the image data to make harvest and crop protection recommendations to customers via its BloomAI dashboard.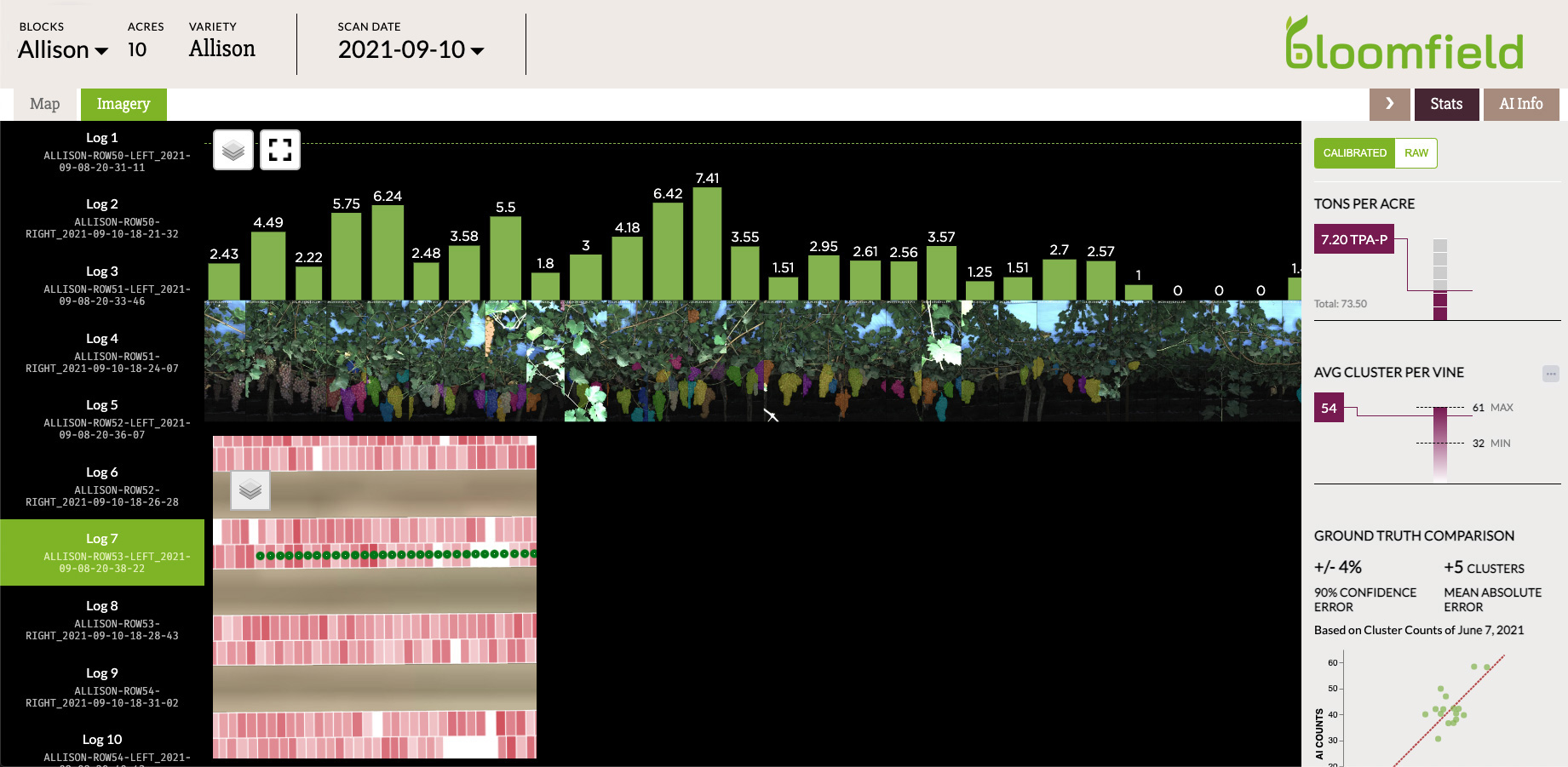 Ultimately Bloomfield provides an AI-driven health and performance assessment of each plant and crop, enabling growers in vineyards and orchards to make better decisions and increase their yields.
Kubota has been building strategic alliances with various start-ups and other companies that operate in the area of improving tree and orchard yields. The alliance with Bloomfield will speed Kubota's transition to smart agriculture on orchard and tree crop farms. The investment was made via collaboration with the THRIVE Accelerator Program, a start-up accelerator program operated by SVG Ventures which Kubota has participated in since 2019.