US firm Bloomfield Robotics develops AI-driven plant imaging technology for use in specialty crops. The company's mission is to make every farm vehicle a continuous data collection platform that assesses the health and performance of every plant in the specialty crop space. This data can be used to provide plant-level insights for improved decision making by growers.
This week investments in the company by Kubota Corporation and Oeneo Group SA have been announced. These investments will reinforce Bloomfield's commitment to partner with leading players in its strategic markets.
"Our partnerships with Kubota and Oeneo are examples of how we want to service the entire specialty crop supply chain by serving our primary customer: the grower" said Mark DeSantis, Bloomfield Robotics, CEO. "We believe that by providing actionable, plant-level information to growers that can be used to make more informed management decisions, then we can create greater connectivity within the supply chain and deliver more value to each partner that is responsible for managing our food system."
Kubota, a world leader in the design and manufacture of agricultural tractors, is renewing its investment and strengthening its commitment to Bloomfield. The aim of this deepened relationship with Bloomfield is to ensure that each farm vehicle becomes a platform for continuous data collection to assess both the health and performance of each plant in the specialty crop sector.
One of Kubota's global initiatives is to develop solutions that enhance productivity and food safety. In this, this investment reflects Kubota's confidence in Bloomfield's ability to provide plant-level insights to help growers make more informed management decisions.
"Through partnership between Kubota and Bloomfield, we believe that we can provide more precise and efficient farm operations and create new values for farmers by collaborating with some of both companies' technology, products and services." remarks Koji Hasegawa, Kubota Corporation, GM of Innovation Center Silicon Valley.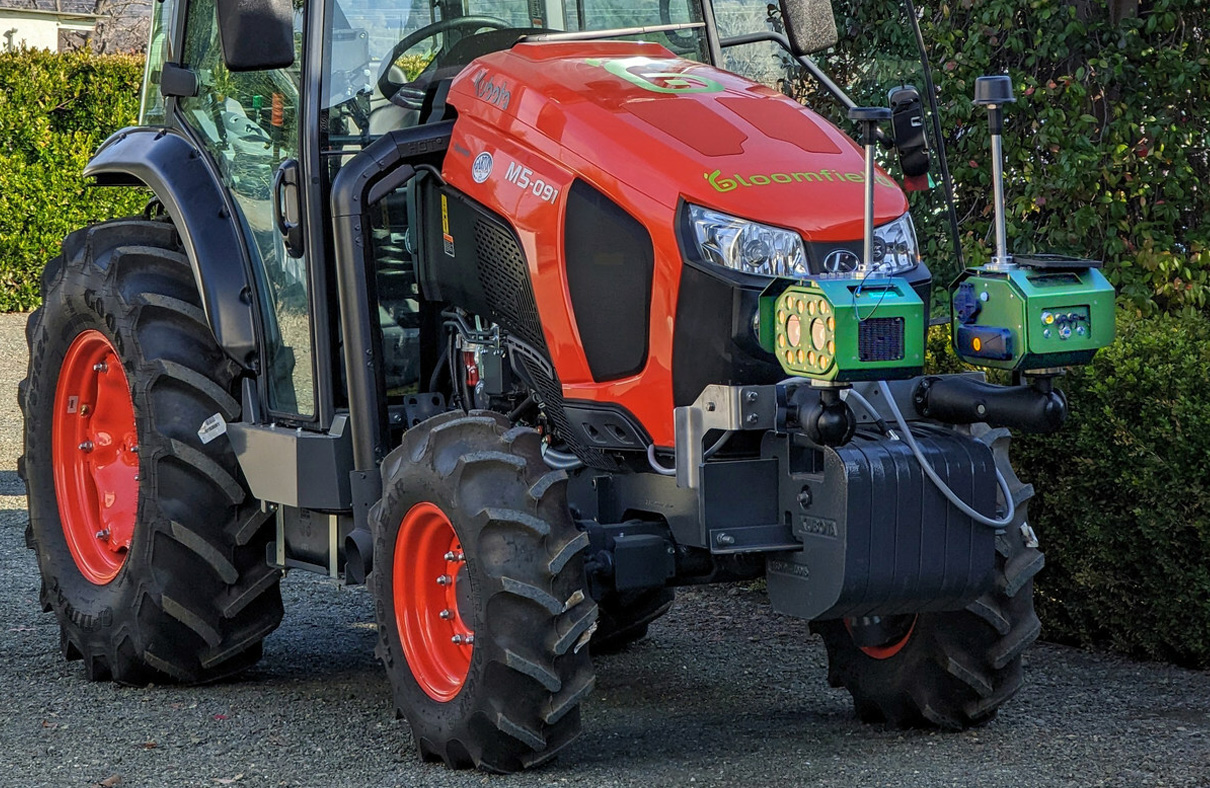 Oeneo's investment is driven by how this particularly powerful technology is promising for the wine industry. The investment provides Bloomfield with direct access to Oeneo's 10,000 customers in the wine industry worldwide. Oeneo's deep relationships with its customers will enhance Bloomfield's ability to provide specific analysis for each wine region and grape variety.
"This partnership with Bloomfield is aligned with Oeneo's development strategy to build a complete and innovative offer for winegrowers. It will allow us to accelerate our own initiatives, in particular in response to the impacts of climate change. In the vineyard, we want to offer our clients new indicators, enabling them to make the most relevant decisions possible, to secure the quality and quantity of the wine production. These developments will be carried out jointly with the Vivelys teams." explains Dominique Tourneix, CEO of the Oeneo Group.
Additional institutional investments have also been made by The Yield Lab Asia Pacific Fund Pte. Ltd.; WGD Opportunity Fund, L.P. C/O WGD Capital, LP; Pasudeco & Co. Holdings Pte. Ltd; and M7 Ace NEO, LLC.