Sony Electronics is to add AI-based imaging capabilities to the latest version of its Smart Agriculture Solution.
Version 2.0 of the software, which is planned for roll-out in March 2020, will comprise a drone-mounted multispectral sensing unit and Fast Field Analyzer image analytics software for in-the-field crop management, monitoring and insights, alongside Sony's imaging and AI-based technology for stand counting.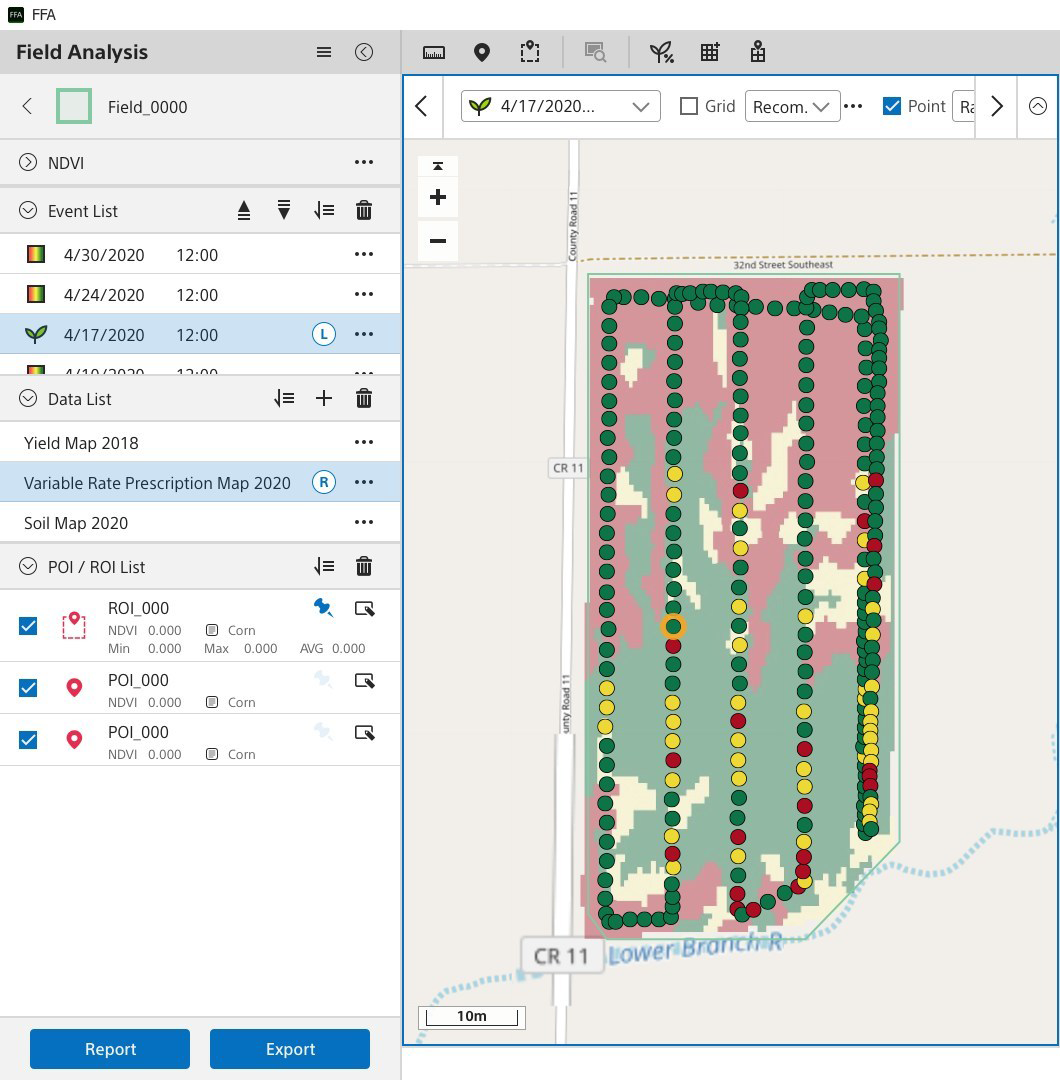 Stand counting allows growers to assess planting quality, enabling replanting decisions to be made earlier and with greater accuracy, especially when analysing large areas.
Sony, which entered the agriculture space in February this year with the launch of the Smart Agriculture Solution, claims to have "aligned ourselves with influential companies, universities and researchers large and small to get a holistic picture of the agronomy landscape from their perspective and to better understand the role that technology plays in their decision making and insights."
"We have taken this industry feedback to heart, which is why the new Version 2.0 software for our Smart Agriculture Solution combines hi-resolution drone imagery with AI to offer a more accurate and time-saving approach to plant counting and analysis," says Theresa Alesso, pro division president at Sony Electronics.
"In-field replant decisions are an important factor in planning for better yields, but the process has traditionally been a time consuming, rigid and costly endeavour," says Charlie Siggs, Digital Agronomy Project Manager at biotechnology company, Syngenta.
"Using drones for wider area comprehensive stand counts enables sectional replanting for growers. Paired with in-field fast AI analytics, replanting can potentially be done the same day as the stand count. This new workflow maximises the yield potential and saves operational costs. The enhanced solution Sony has created is an important step forward for digital agriculture."
Sony says the solution also offers insights for assessing the quantity and quality of a planting, such as 'Skip' or 'Double' rate, which provide valuable data that can drive decision making into the next season.
In addition, Version 2.0 enable users to evaluate data from multiple angles. With a side-by-side comparison capability, they can compare variable planting maps versus actual emergence, track historical progress of the NDVI before and after the treatment, and compare NDVI and historical yield maps for yield estimation.