A new fertile strip tilling application is being trialled at the Ottawa Smart Farm, which brings together autonomous systems, sensors, IoT technologies, telecommunications, big data, analytics, robotics, drones and CAVs in a bid to accelerate Canadian agtech innovation
Described as a "futureplex of innovation and collaboration" and "the first of its kind in Canada" at its launch in October 2019, following a US$23 million investment, the Ottawa Smart Farm offers innovators in the agtech space a means to supercharge their R&D programs and fast track the commercialisation of new products and services.
A key component within the capital city's wider Area X.O. innovation hub, the Smart Farm enables producers and innovators to create and mature new technologies that address the critical challenges facing the agriculture sector.
Featuring 100 acres of secure, gated farmland, complete with a dedicated demonstration area, one of the most advanced communications test systems in the world, cutting-edge AI and data analytic technologies, as well as one of the highest tech talent concentrations per capita in North America, the facility has everything a start-up needs to shake things up.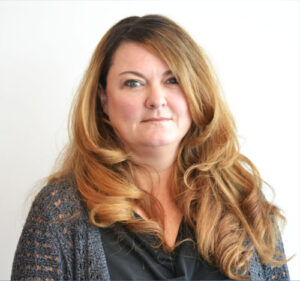 "The Smart Farm brings together many different experts and technologies that collect, analyse and share data," explains Kelly Daize, director, CAV Programs, Area X.O., Invest Ottawa. "As a critical part of our mandate, we are helping to de-risk innovation in Canada by providing a testing space and technology platform that can be used to demonstrate and market new technologies," she continues. "By playing matchmaker, we can bring together companies, post-secondary institutions and regulators at Area X.O. to help solve industry challenges across many sectors, including agriculture."
Around 20 Ottawa innovators and firms have already leveraged the Smart Farm's capabilities. These include organisations such as Agriculture and Agri-Food Canada (AAFC), Carleton University, Cheetah Networks, Eleven-X, Farm Credit Canada (FCC), Farmers Edge, Fertilizer Canada, GPS Ontario, Hexagon | AutonomouStuff, InDro Robotics, Intelliculture, Microsoft, Pessl, Rakr, Soil Optix, Trimble, the University of Ottawa, and 6Harmonics.
"As the agriculture industry can be quite fragmented, the Ottawa Smart Farm is part of a national network of smart farms that will share outcomes and learnings with producers across Canada," adds Daize.
The goal is to accelerate the commercialisation and adoption of new technologies, facilitate collaboration with other agricultural facilities and labs across Canada, and increase access to global markets to boost the export of solutions around the world.
---
Data, data, data
Given access to better data on weather, soil, pests, and hydration, farmers are able to make more informed decisions that maximise return on investment and increase cost and production efficiency, crop yield and quality, as well as boost waste management and environmental sustainability, and overall farm management. The Smart Farm is currently working with the University of Ottawa to improve the management and sharing of the data that matters most to producers.
"The Ottawa Smart Farm is testing new sensors and cutting-edge software that makes it easier for producers to analyse the emerging data and put it to work to make informed decisions in their operations," explains Geraldine Wildman, program manager, Natural Systems and Rural Affairs, City of Ottawa.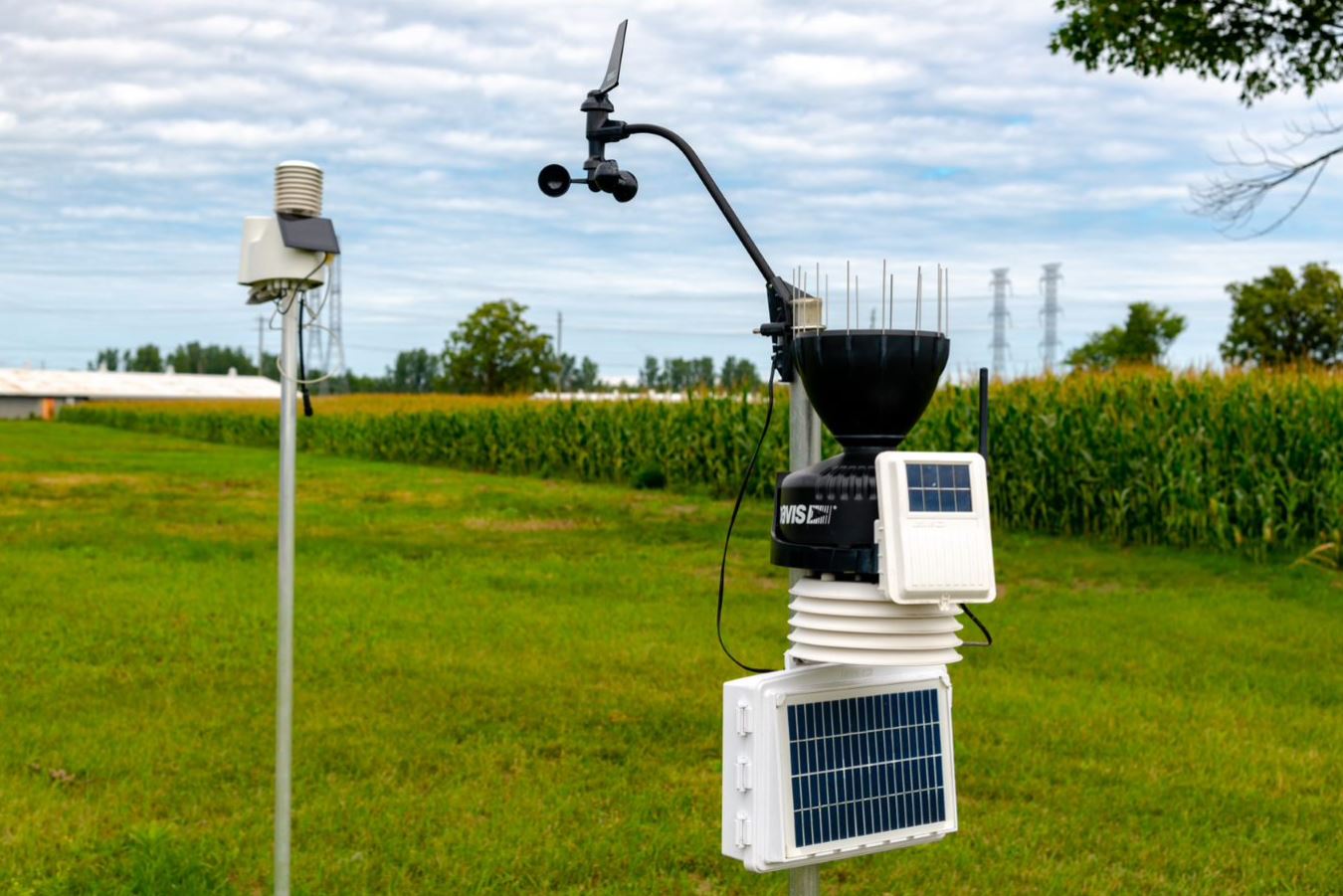 In particular, Wildman says the Smart Farm has invested considerable time in the development of baseline data to ensure it is accessible to partners, and that any technology incorporated and tested at the Ottawa Smart Farm can be accurately evaluated.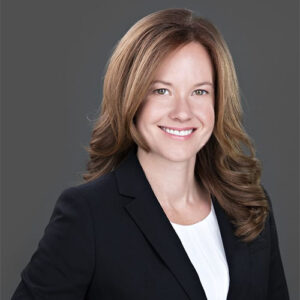 "As part of our collaborations across the country, key data collected at the Ottawa Smart Farm will be shared across a national smart farming network, and with a host of partners, post- secondary institutions and producers," she continues. "We are also testing optical sensors and drones that aim to help make farming more efficient. In the future, a producer will be able to rely on data collected from field sensors and drone imagery, requiring less time-consuming in-field scouting."
Such new technology will enable the Smart Farm to evaluate the inputs and carbon offsets associated with different farming practices, and show producers that the right investments can boost return on investment and benefit the environment.
The impact of autonomous machinery is of particular interest, according to Daize: "We have expertise in autonomous vehicle systems and related technologies at Area X.O., so naturally we are excited to work with producers in this space," she says. "Our smart farmer [GPS Ontario] is already using autonomous farm equipment to plant and harvest the fields and conduct experiments. Our leading Area X.O. innovation and industry partners can help create new capabilities and solutions that resolve rural connectivity issues – the lack of connectivity in these regions makes it challenging and expensive to leverage smart farming solutions in remote areas, currently."
---
Fertile stripping
The facility's smart farmer, Jordan Wallace, owner of GPS Ontario, who also owns a local precision agriculture company, is using a relatively new fertile strip tilling application to plant row crops. Fertile stripping combines strip tilling with the addition of fertilizer while you're working the land.
"The technique is garnering interest as it is generating higher than average yields using fewer inputs," notes Daize. "We are now working to validate these results, so that we can provide producers with concrete and comprehensive information about how these new technologies can be applied to increase performance, productivity and profitability."
In partnership with producer GPS Ontario, corn has been sown in two working fields, totalling approximately 100 acres, using new semi-autonomous and precision agriculture technologies. These fields were planted using fertile stripping, which blends the fertiliser evenly into 6in bands of soil, creating a 'fertile root zone' as the optimised seedbed.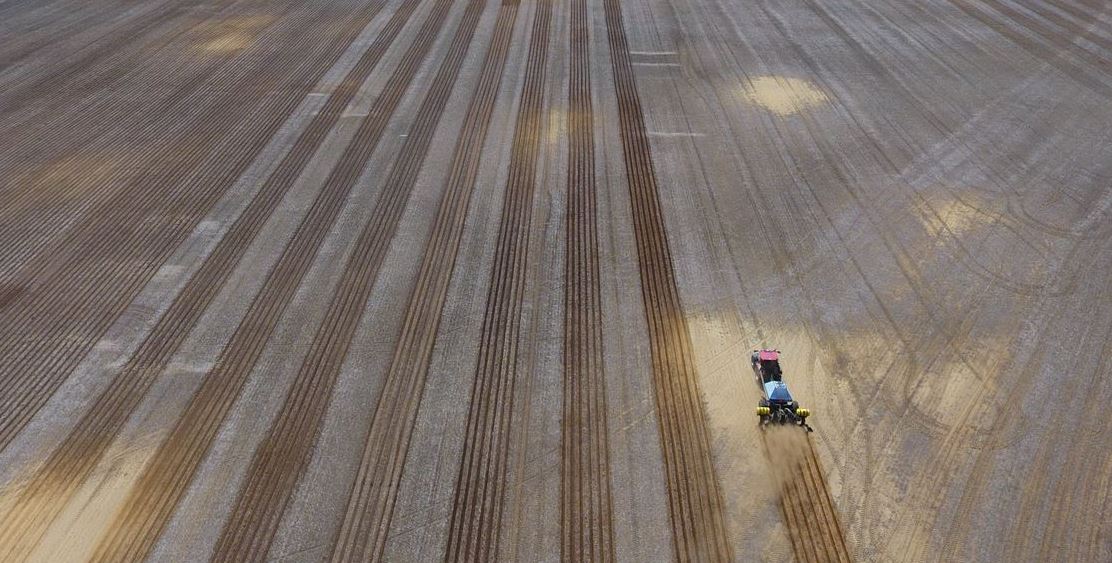 The method minimises tillage of the land, reduces compaction, and the application of unnecessary fertiliser, leading to improved soil fertility and health, according to Daize. The result is healthier, more robust root development, which promotes better crops. Results so far demonstrate the efficacy of targeting fertiliser in a fertile root zone, as opposed to broadcasting. The new method could offer many environmental benefits. For example, it reduces fertiliser runoff, which has been measured and monitored throughout the project.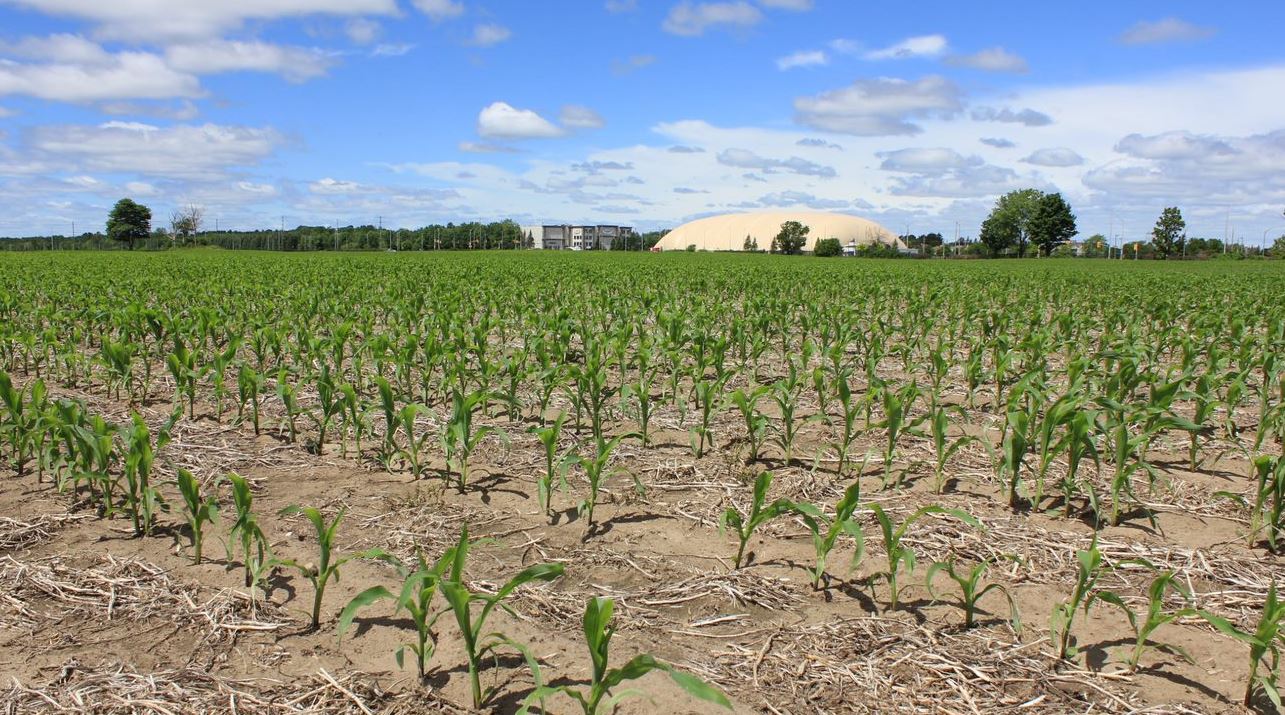 "The fields outperformed average regional yields with reduced fertiliser inputs, leading to improved economic returns and soil health," asserts Daize. "GPS Ontario, the Ottawa Smart Farm producer, is now working with a myriad of partners including Trimble, Dawn, Farmers Edge, FCC and AAFC to demonstrate the value of these technologies to the broader agriculture community. We hope to gain an understanding of the field's yield potential, soil characteristics and establish a one-year baseline to allow for Variable Rate Application (VRA) of inputs for the following years' crop rotations. Guidance systems and patterns will be established in year one, which will be replicated throughout the following season to promote controlled traffic application of inputs and costly materials."
Why Ottawa?
As Canada's capital city, Ottawa enjoys a reputation for hosting global meetings where big ideas are exchanged on an international stage. Some 46,000 jobs in Ottawa are connected to agriculture and agri-food industries, and the city is uniquely positioned to help local and global innovators address the key challenges facing farming, according to Wildman: "In addition to our deep technology expertise, Ottawa is the only large city in Canada with a substantial agriculture sector with more than 1,000 working farms. Internationally known for our research capacity, our region is also home to many regulatory agencies, research centres and the Greenbelt, including 4,000 hectares of high-quality agriculture land leased to producers."
Going forward, the aim is to share the emerging data generated from the Smart Farm with Canadian producers, to enable them to select the right mix of technology and capabilities to support their operations and business:
"The technological and industry solutions available to farmers are vast and fragmented, and data is often proprietary to a specific, individual vendor," concludes Daize. "There are many different technology solutions often running distinctly and separately from other solutions, and as a result, it is very difficult for producers to navigate this and choose technology solutions. Ottowa Smart Farm is focused on demonstrating numerous technology solutions and then transferring training and knowledge to producers, so that they can decide on the best technology to address their needs."
To learn more about how Canada's expertise in agribusiness contributes to meaningful business events and advancements of the agribusiness industry, visit Destination Canada's website www.businesseventscanada.ca/economic-sectors/agribusiness
Ottawa Smart Farm: Key features

The Ottawa Smart Farm and Area X.O. offer one of the most advanced, integrated communications test infrastructures in the world with many GPS systems, 4G/LTE, WiFi, LoRa, TV White Spaces and authentic pre-commercial 5G (including mmWave) from Nokia and Ericsson and satellite communication systems;

Azure FarmBeats – a purpose-built, industry-specific cloud platform built on top of Azure to enable actionable insights from data by Microsoft;

Internet of Things (IoT) and AI-based sensors from Trimble and MH Corbin that monitor soil conditions and crop performance;

Connected and autonomous vehicles, including low-speed autonomous shuttles, robotics and autonomous systems, and drones from Nokia and InDro Robotics;

An on-farm weather station from Farmers Edge that tracks important conditions in the field including temperature, wind speed, wind direction, dewpoint, rainfall and more;

100 acres of farmland located at the largest secure test facility in Canada, housed at a former federal agriculture research facility at a fenced and gated 1,866-acre site at Area X.O.;

Access to top tech talent and agricultural expertise from top post-secondary institutions, firms, government labs and innovation players that contribute to Ottawa as a thriving global tech hub.