As customers demand greater assurance about the products they buy, more food producers are turning to blockchain technology to provide detailed supply chain information
Transparency and traceability have never been more important to consumers when it comes to food. At the same time, farmers, producers and retailers are under pressure to minimise waste and ensure food safety and freshness – while looking to unlock supply chain efficiencies and boost the bottom line.
The good news is there have been huge technological advances in this area within the last couple of years. One of the most notable developments has been IBM's blockchain-based Food Trust, which connects participants across the supply chain through a shared record of food system data.
"We are witnessing a seismic change in consumer attitudes to purchasing products," explains Jessica Douglas, IBM blockchain leader, UK & Ireland. "They are demanding much more information and assurance about the products they buy, sourcing, ethical practices of labour, and sustainable production, packaging and transport are of increasing importance."
Douglas points to a recent survey of 19,000 consumers that IBM conducted alongside the National Retail Federation (NRF) which found that nearly four in five consumers believe it is important for companies to provide guarantees of product authenticity such as certifications, and 71 percent of those consumers will pay an added premium, up to 37 percent more, for products that offer full traceability and transparency.
"Blockchain technology provides a permanent record of transactions which are grouped in blocks that cannot be altered, creating an alternative to traditional paper tracking and manual inspection systems, which can leave supply chains vulnerable to inaccuracies and fraud," says Douglas.
"Blockchain can simplify and automate much of the information gathering for retailers to be able to share with consumers, and in the event of recalls, blockchain-based platforms like IBM Food Trust can help reduce the time it takes to trace a food product from the store back to the farm, providing answers in minutes rather than days."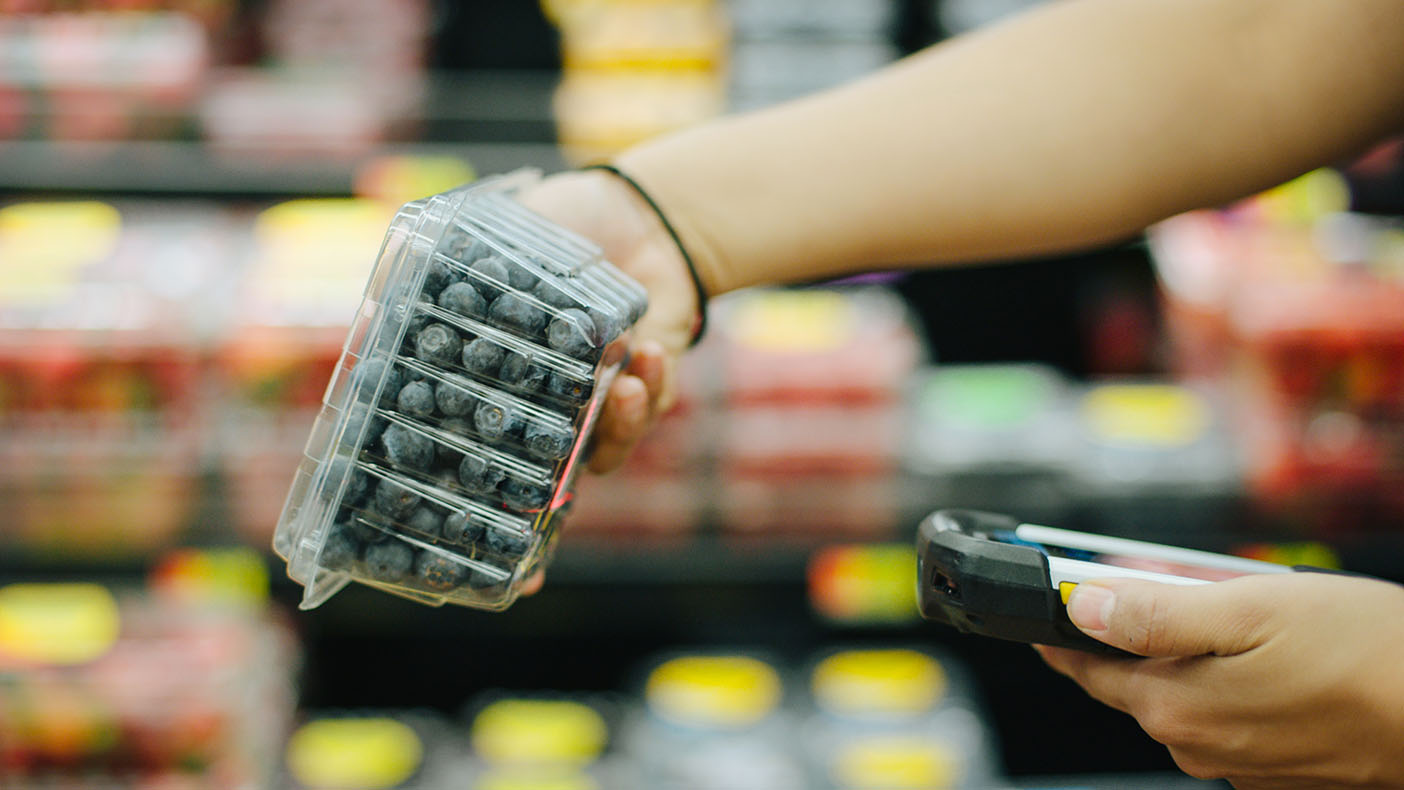 ---
Blockchain traceability in action
French retailer Carrefour uses IBM Food Trust to track meat, milk and fruit from farms to stores. The tech allows customers to see detailed information on products, such as when it was harvested or packed, reassuring them on the quality of items or alternatively enabling them to make decisions on which products to avoid.
Meanwhile, Albertsons, one of the largest food and drug retailers in the United States, uses blockchain to help when a traceback is initiated for high-risk food products. In 2019 romaine lettuce had to be recalled after it was linked to dozens of cases of E. coli across the country. Albertsons started using blockchain to trace bulk romaine lettuce from one of its distribution centres and plans to expand to other food categories throughout its distribution network.
Livestock monitoring and quality assurance
Back in the UK, a blockchain-based app launched in 2019 by start-up Breedr claims to help farmers improve productivity and cut waste and emissions.
"At the moment there is considerable uncertainty in the livestock industry. Meat buyers do not have visibility of the animals in the pipeline and producers are 'flying blind' when finishing, as they lack the information they need to know if an animal will meet the specification," says Breedr founder and CEO, Ian Wheal.
"Greater transparency in the value chain will enable livestock producers to deliver meat of consistently high-eating-quality while lowering environmental impacts. Breedr is aiming to take the guesswork out of livestock production by digitising the entire process."
Wheal says that through improved breeding and rearing decisions, farmers using the Breedr platform can improve daily growth rates sufficiently to reduce optimum cull time for their cattle to 15 months of age, nearly halving the number of animals required to meet current demand and eliminating 14 months of methane emissions. Currently the average age of cattle at slaughter is 29 months and the higher proportion of methane output comes later in life; creating a significant environment impact.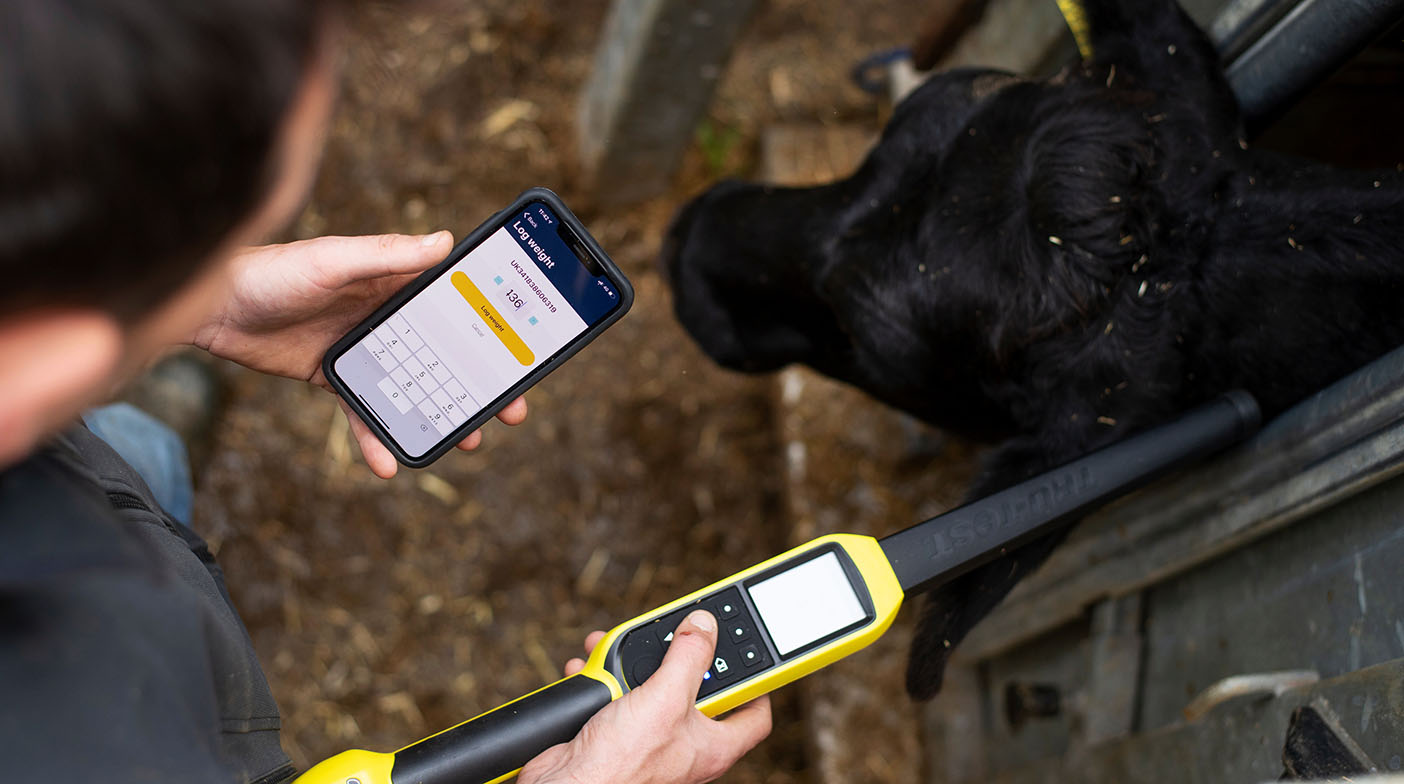 "Deploying this new technology will enable farmers to benefit from a measurable increase in profitability, while reducing environmental impacts and waste caused by overfeeding or poor breeding decisions. Meat processors will benefit from assurance of consistent quality and retailers will have visibility of animal welfare and nutrition," he says.
---
Is blockchain technology affordable?
Questions remain, though, over whether tech like blockchain is still out of reach, and budget, of a lot of companies, and only worth the investment for high value products. Douglas (IBM), however, disputes this.
"Although diamonds were one of the very first products tracked using blockchain, these days everyday products such as eggs, milk, pasta, chicken, fish and tomatoes are now tracked on IBM Food Trust by a range of retailers and suppliers in Europe, including family-run businesses, delivering trust and transparency to their customers."
"Ultimately, farm-to-fork traceability is a key issue that industry players are looking to address in the agri-food sector," says Harini Venkataraman, Ph.D., analyst at Lux Research.
"The transparency issue is important not just for retailers or food CPGs [consumer packaged goods] to be able to gain consumer trust and avoid costly recalls, but also for other stakeholders in the food value chain, from growers to packers, as they look to streamline their supply chains with improved data visibility."
Venkataraman believes that industry players adopting digital technologies benefit the most from use cases which help streamline supply chain data, leading to actionable insights that are otherwise hard to uncover. Another beneficial business impact, she says, is the reduction in financial burden for food companies associated with food safety recalls – such as the case of the romaine lettuce-related E. coli outbreak.
However, she notes: "While gaining consumer trust by providing farm-to-fork data about a product using blockchain technology seems to be gaining popularity in the food and retail sector, we are yet to see a direct ROI from this use case."
Nevertheless, as more opportunities and applications open up in the food and farming industries, the future looks bright for blockchain.
Says Venkataraman: "As the food industry heads toward a more transparent future, a number of industry players will look to adopt 'end-to-end' traceability solutions by coupling blockchain with IoT sensors, opening up further investment and partnership opportunities."