Danish companies SKOV A/S and ENORM Biofactory A/S have entered into a partnership to develop climate control and production systems for insect farms. SKOV brings over 40 years of expertise in farm livestock ventilation systems whilst ENORM are specialists in the production of insect protein for fish and animal feed. ENORM is no stranger to business partnerships, existing partners include GEA, Haarslev, Sealing System, WEDA and Veng System.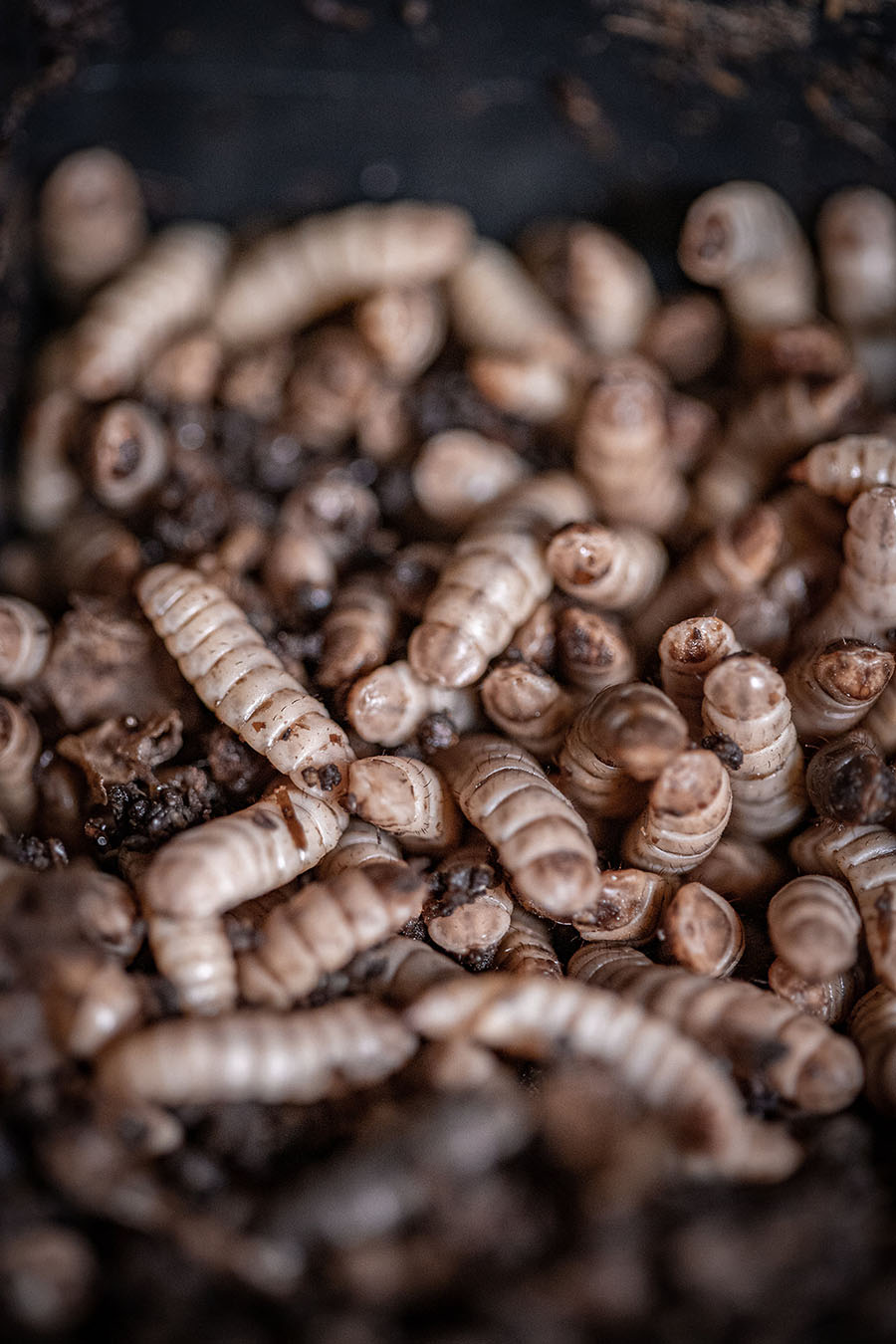 Insects for a sustainable future
By 2025 the production of insects is expected to grow by 30-40% annually (according to Meticulous Research). Insects can be processed into fat and protein and are expected to become an essential and sustainable source for the production of animal feed.
Most insect farms around the world are focusing on the production of Black Soldier Fly larvae and ENORM is no exception. With the help of this species the start-up is transforming food and agricultural waste into new animal feed ingredients, thereby improving the sustainability of future meat and fish production.
Planning for Scandinavia's largest insect farm
SKOV's climate solutions are already installed and in operation at ENORM's pilot plant west of Horsens (Denmark) and form the starting point of the partnership. With its sights set on the establishment of Scandinavia's largest insect farm, ENORM expects to complete new production facilities by the middle of 2022. The production area will measure a whopping 23,000 m2 – an area larger than three football pitches.
"At the current pilot plant, we have a capacity of 520 metric tonnes of live larvae per year." Says Carsten L. Pedersen, CEO of ENORM "We expect to produce approximately 36,000 metric tonnes of larva biomass annually when the new installation is set up. In total, we are talking about an investment of around DKK 330 million [US$53.7mn], whereby we are working on putting the final part of the financing in place" he added.
Quantitatively, a production of 36,000 metric tonnes of fly larvae per year would correspond to an annual production of 360,000 fattening pigs with a carcass weight of around 100 kg per pig.
SKOV CEO Jørgen Yde Jensen is also looking forward to the collaboration with ENORM – "In terms of climate control, we can benefit from our experience with broilers, for example, so we already have a great deal of knowledge and many technical solutions in place and are already in dialog with other global actors on the market. But it is crucial to have a professional cooperation partner within insect production in Denmark where it is possible to research, develop and test solutions for the sector"
SKOV sees the insect industry as a natural next step in the evolution of its own business. "In 2019, we overtook the Canadian company Secco International, which specializes in ventilation for cattle barns. We are now expanding the business also to include insect production. We have continuously analysed developments in the production of insects, and the industry has now achieved a size and maturity where SKOV's technologies and knowledge can positively benefit the sector", concluded Jensen.