New Holland Agriculture's T6 Methane Power tractor has been awarded the prestigious title of 'Sustainable Tractor of the Year 2022' at the EIMA Agricultural Trade Show in Bologna, Italy. The award is determined by a jury of leading farm equipment journalists from Europe's top agricultural publications.
Farmers can grow energy crops and use agricultural waste to generate biomethane, and power their T6 Methane Power tractor with this sustainable fuel, achieving near-zero CO2 emissions. Livestock and dairy farmers can take this virtuous cycle even further by producing biomethane from manure, which subtracts CO2 from the environment, resulting in a carbon-negative footprint.
The T6 Methane Power tractor is a key enabler for this circular process. As a brand of CNH Industrial, New Holland's T6 demonstrates the firm's longstanding commitment to sustainable farming. The tractor emerged from pioneering work on the use of alternative fuels through New Holland's 'Clean Energy Leader' strategy.
The sustainably powered vehicle provides economic and practical advantages to operators of biogas plants, farmers with access to the gas network, and governments looking to reduce their emissions footprint by expanding their fleets of Compressed Natural Gas vehicles.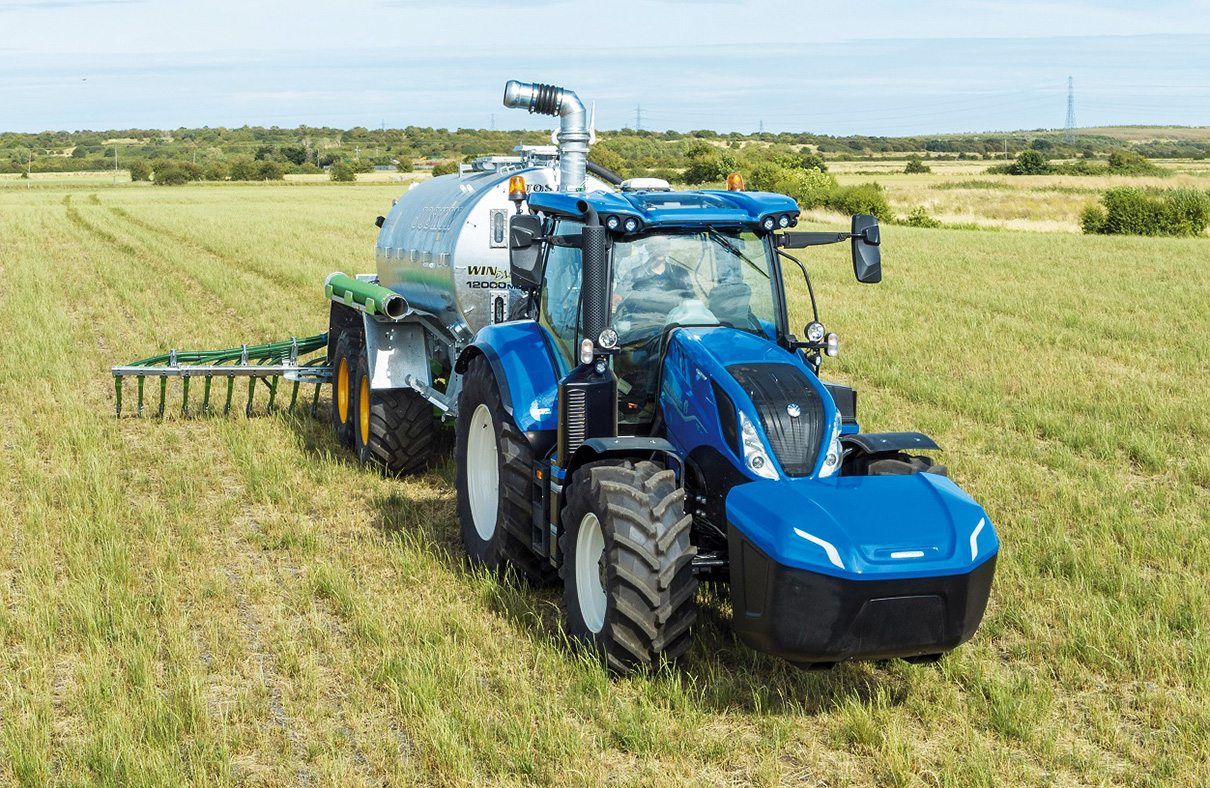 In terms of performance the T6 matches the output of its diesel equivalent – delivering the same power at 180 hp, torque at 740 Nm, and durability – with the added advantage of up to 30% lower running costs.
New Holland Agriculture is manufacturing units of the T6 at the brand's UK plant in Basildon, Essex, with a growing number of units currently in operation.